Courses
Faculty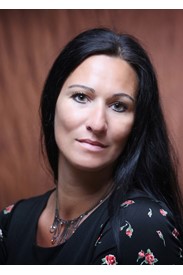 Courses:
Undergraduate: Humanities
Graduate: Humanities
CV:
Bibliography: Read more
Nadja Furlan Štante is a Scientific Associate at UP SRC and Associate Professor for the field of religious studies. She is a Deputy Head of the Institute for Philosophical Studies at UP SRC. She is the author of three scientific monographs (The Missing Rib: Women, Religion and Gender Stereotypes (2006, Annales); From Polygamy to Monogamy (2008, Faculty of Theology); Woman, Nature and Religion: Eco-Feminist Perception (2014, Annales University Press) and numerous scientific papers. She is an editor of three anthologies and a participant and co-organizer of several international conferences at home and abroad. With her research work she cooperates in several major national projects. She was also the project leader of postdoctoral and fundamental national project. She has received the Fulbright scholarships for the year 2008-09 (University of Berkeley).
Work areas:
• religious feminism and women's studies within different religious systems (with an emphasis on Christianity and Judaism): pagan woman theology (thealogy), Christian feminist theology, theological eco-feminism; eco-theology, religion and ecology;
• African religions in the context of cross-cultural, comparative studies;
• intercultural and interreligious dialogue;
• comparative religious studies;
• new religious movements.
Advantages
Employability