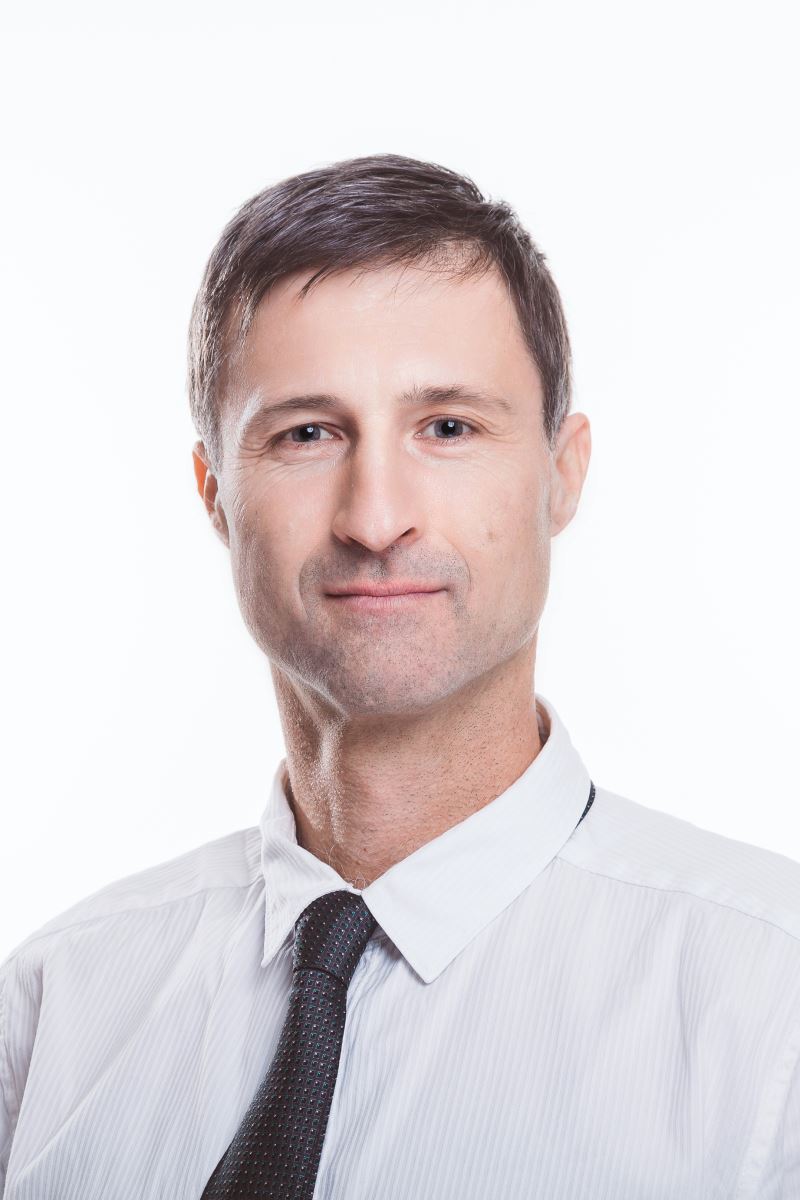 Dear Students,
The Alma Mater Europaea (AMEU) vision is based on three pillars; Interdisciplinary, Internationality and building bridges, therefore international cooperation is of great importance for our institution. Our International office team is responsible for interinstitutional cooperation, international projects and as well for the mobility of students and teachers.
With regards to student mobility, the International Office will provide advice and assistance in administrative and organizational matters. Our office is responsible for students during the exchange period and also for those international students enrolling to AMEU study programs. At the beginning of each semester, AMEU organizes welcome days, where international students get acquainted with AMEU study procedures and facilities. They meet other AMEU students and teachers. The International Office may also assist in regards to accommodation and visa requirements.
We are looking forward to see you at AMEU in Maribor or Koper and will do our best that your study in Maribor will be important, pleasant and memorable experience.
Best,
Dr. Goran Gumze, Head of the International Office
Pre-departure
We are excited about your choice to study at AMEU. We understand that coming to live in a new city can be riddled with challenges, so we are here to help make the transition as smooth as possible. The International Office staff can advise about all the basics – housing, transcripts, registration, as well as all other general inquiries. Whether you are an exchange student as part of the Erasmus+ program, or have decided to stay as a regular student, you can always feel free to contact the International Office at erasmus@almamater.si.
Application Procedure
The official deadlines for application to our programs are:
1. January 31st
2. May 31st
Depending on the program, you may need to provide additional information, with regards to which, you will be notified throughout the application process. All the subjects, which are available in English language are listed below (Subjects and classes). Students who complete an exchange semester will receive a Confirmation of Stay document, as well as a transcript of records and any additional documentation, if requested on behalf of sending institution.
Explore your surroundings
Coming to a new place can be frightening because everything seems different and new. Familiarize yourself with the town and learn from the locals, but don't forget to venture into the countryside as well! Slovenia offers some truly remarkable sights, so don't hesitate to explore. Grab a friend and board a bus for a weekend at the beach, or push yourself further and take to the Alpine trails.
IT at Alma Mater Europaea
Moodle
In accordance with our mission to implement state-of-the-art technologies into our programs, all AMEU classes are accessible on Moodle. This is where you can find your course syllabus, readings and other audio/video material. Depending on the professor, you may also be able submit assignments or take tests online.
Info screens
If you are unsure where you next class will be, make sure to check the nearest info screen. News and updates regarding the school will also be displayed.
Facebook page
Alma Mater students can read the latest news and also connect with fellow students via our Facebook page, which can be found here: www.facebook.com/AlmaMaterEuropaeaEcm.
Subjects and Classes
At Alma Mater – ECM, we conduct subjects, implemented in English language for Erasmus students. Here is the list:
Business Communication – 6 ECTS
Essentials of Organizational Communication – 6 ECTS
Corporate Social Responsibility - 6 ECTS
Modern Leadership – 6 ECTS
Management (BA) – 8 ECTS
Education for healthy style – 5 ECTS
Sports activities for disabled people - 6 ECTS
Biomechanics – 5 ECTS
Anthropology of family life – 3 ECTS
Physiotherapy clinical practice – 7 ECTS
For any more info about the subjects contact International office.
Rules & Regulations
Attendance
Attending lectures and other course-related obligations is integral to a successful academic career – it is also in the best interest of both students and professors. For this reason, we require all students to attend a minimum 75% of classes.
Exam regulations
Exams are announced ahead of time by the AMEU Senate and can be oral or written. There are three examination dates throughout the academic year, plus a 4th, autumn examination date.
Grading
In accordance with the Slovene system of higher education, you will be graded on a ten-point scale.
10 - excellent (best possible grade)
9 - very good
8 - very good
7 - good
6 - sufficient (lowest passing grade)
5 or less (failing grades)
Let the Adventure Begin…
Temporary residence permit in Slovenia
Foreign student, who is accepted to study in any form of education may be issued a temporary residence permit in Slovenia.
The condition for granting the authorization referred to in the preceding paragraph is a proof of admission to study, specialization, professional training issued by an educational institution to which the foreign student is admitted.
Foreign students have to have arranged accommodation in Slovenia for the period of planned stay in Slovenia (rented apartment or private room, room in the student dorm, hotel…)
Foreign students are granted a temporary residence permit for study, specialization or advanced training, but no longer than one year.
When, where and how the foreign student arranges a temporary residence permit in Slovenia.
WHEN: 90 days from the date of entry into the Republic of Slovenia.
WHERE: in the office of Department for foreigners at the Administrative Unit, the application will be filled in and received a confirmation of the submitted application
WHAT TO BRING WITH YOU:
3.5 x 4.5 cm colour photography
Identity card or passport and a copy,
health insurance (a copy of a European insurance card from which the validity of the insurance or a copy of different form of health insurance)
proof of admission to study
statement by the student that the amount of € 269.20 a month has been provided for the time of education
statement by the student how much time he/she wants to stay in Republic of Slovenia
HOW ARE YOU NOTIFIED:
Once the certificate is made, we inform the student by e-mail that he/she can take claim it at administrative unit (Department for foreigners at the Administrative Unit).
When he /she receives the certificate, he or she arranges the registration of the temporary residence permit (if he/she is accommodated in a student dormitory, this is arranged by the student dormitory)
COSTS:
9,51 € (administrative fee) + 2,25 € (printed matter) (data is from 2016, so it may differ)
Accommodation
Hunting for the right place to suit your needs and wishes is difficult, but we're here to help! As a foreigner, your choices are generally split into three categories – you can stay in one of Maribor's student dormitories, find a hostel room or settle in an apartment. The price of dormitories, depending on room size and category is typically around 64 – 135€ / month. Renting an apartment is slightly more expensive, at around 200€/month, depending on the location, size, adaptation, furnishing etc. You have one- or two-bed rooms. Utilities are not included in the price, and are around 50€ / month. Finding a roommate in the Alma Mater community is always a good idea, as it is an easy way to stay on top of your studies, make friends and bring down the cost of housing.
Here are a few useful links to help you in your search:
Dormitories:
University of Maribor Dormitories: www.studentskidomovi.um.si/portal/index.php/our-dormitories
Dom Tomi: www.student-tomi.si/index.html
Hostels
Hostel UNI*: www.youth-hostel.si/anglesko/hostelsasp?id=10#page=1
Hostel UNI is part of the famous Hotel Orel in the center of town. You can find more information on the hotel and its facilities here. https://www.terme-maribor.si/sl/hoteli/hotel-orel
Hostel Pekarna: www.hostelpekarna.eu
Tavas Hostel: www.facebook.com/hosteltavas
Apartments & Rooms
Dostop.si: www.dostop.si/Kamrica.aspx
Bolha.com: www.bolha.com/nepremicnine/stanovanja/
Nepremicnine.net: www.realestate-slovenia.info
AirBnB: www.airbnb.com
Gohome.si: www.gohome.si
Please note that certain websites are only in Slovene. You can use Google Chrome to have them instantly and fully translated into your language of choice. Should you have difficulty obtaining the necessary information, please contact our International Office (international@almamater.si)
Student events
Upon the commencement of lectures, students are generally engaged in the introduction week. This is a fantastic opportunity for newcomers to get familiarized with the school and staff, as well as some of their future classmates. There is also a traditional "brucovanje" event held in November, when older students "initiate" the firstyears into the student body. Towards the end of the year, in December, there is a socalled "Slavostna Akademija" (Celebratory Academy), which hosts some well-respected speakers and there's even a concert!
Food subsidies
Slovenia has a long-standing tradition of providing it students with a so-called "študentski boni" (student vouchers) to be used on one meal per day. This subsidy is valued at around 2.60€ and can be used at many of the city's restaurants through a mobile application platform.
Cost of life
The cost of life in Slovenia varies greatly on one's lifestyle and preference. You will need around 200€ /month for all your food-related expenses, excluding tobacco or alcohol. Given the small size of Slovenian cities, cost of transport is very much dependent on personal lifestyle – most locals either walk or use a bicycle to get around town.
Tourist information
For a complete list of sights and ongoing events, as well as activities, please visit
Visit Maribor APP
This is a free app with offline functionality that will take you on a journey across Maribor, familiarizing you with its history and sights. It provides an excellent layout of sights near your location, also suggesting four themed walking paths through town. The app is available for download on Google Play, as well as the iOS App Store.
Banks & currency
The official currency of Slovenia is the EURO (€). There are several international banks, as well as some local ones such as Abanka, Nova KBM, SKB, Delavska Hranilnica, etc. They are generally open from 8:00am to 4:00pm, with a lunch break in between. Some banks offer cheap or even free creation of accounts for students. You can withdraw funds from most foreign bank accounts at local ATMs, however, you may be charged a service fee for the transaction. Please inquire into the details with your home bank – they may also provide you with a list of places where you can access your account.
Nightlife
Looking for an exciting evening to unwind after a long day? Albeit small, a diverse selection of bars and clubs are open late into the night. Marked on your map, you will find Poštna street, which is a well-known small street full of bars and restaurants. Many Erasmus students will venture to KMŠ nightclub for an evening of dancing. If you're looking for an evening of alternative and blues music, you can also check out Satchmo – for those of you who enjoy Latin music, Fuego and Tacos have got you covered! For a more lounge-y feel, hop over to Niagara, or just a block away, the luxurious Terasa restaurant features a fantastic view on top of the City Hotel. For cheap drinks head on over to Piranha before 1am! While going out is an important part of enjoying youth, you should always do so safely! Look after your belongings and if possible, bring a friend or two!
Documents