Alma Mater Europaea conferences invite, connect and unite broad perspectives, knowledge, skills, and interrelationship in an educational environment where opinions from all over the world collide and call for solutions between countries by building bridges of understanding and innovation and by discovering and using opportunities in science and education. The most representative scientists from the academic fields of health, medicine, social gerontology, social work, law, education, mental health, psychology, psychotherapy, leadership, project management, communication, archival science, informatics, philosophy, and humanities share their ideas and findings on interdisciplinary and transnational approaches.
Among leading scholars and thought leaders who have participated in the past conferences is the well-known economist from Columbia University Jeffrey Sachs; a Professor from Harvard Law School Mark Tushnet; Oxford Professor Jacob Rowbottom; German political scientist and Rector of Alma Mater Europaea Werner Weidenfeld; Honorary President and President of the European Academy of Sciences and Arts Felix Unger and Klaus Mainzer; member of the supervisory board of Facebook and Instagram and former vice-president of the European Court of Human Rights Andras Sajo; Professor of Law from Cambridge David Erdos; Dean of the Faculty of Law of the University of Oxford Mindy Chen-Wishart; Professor of Constitutional Law at the Central European University Dimitry Kochenov; President of the American Gerontological Association (AAG) Peter Licthenber; President of the World Association of Physiotherapists (IAPH) Ema Stokes, Commissioner for Innovation, Research, Culture, Education and Youth Mariya Gabriel; Judge of the Constitutional Court Klemen Jaklič, who taught at Harvard for seven years; Oxford researcher Michael Pinto-Duschinsky; philosophers Alain Badiou, Jean-Luc Nancy and Srećko Horvat and other scientists and thought leaders.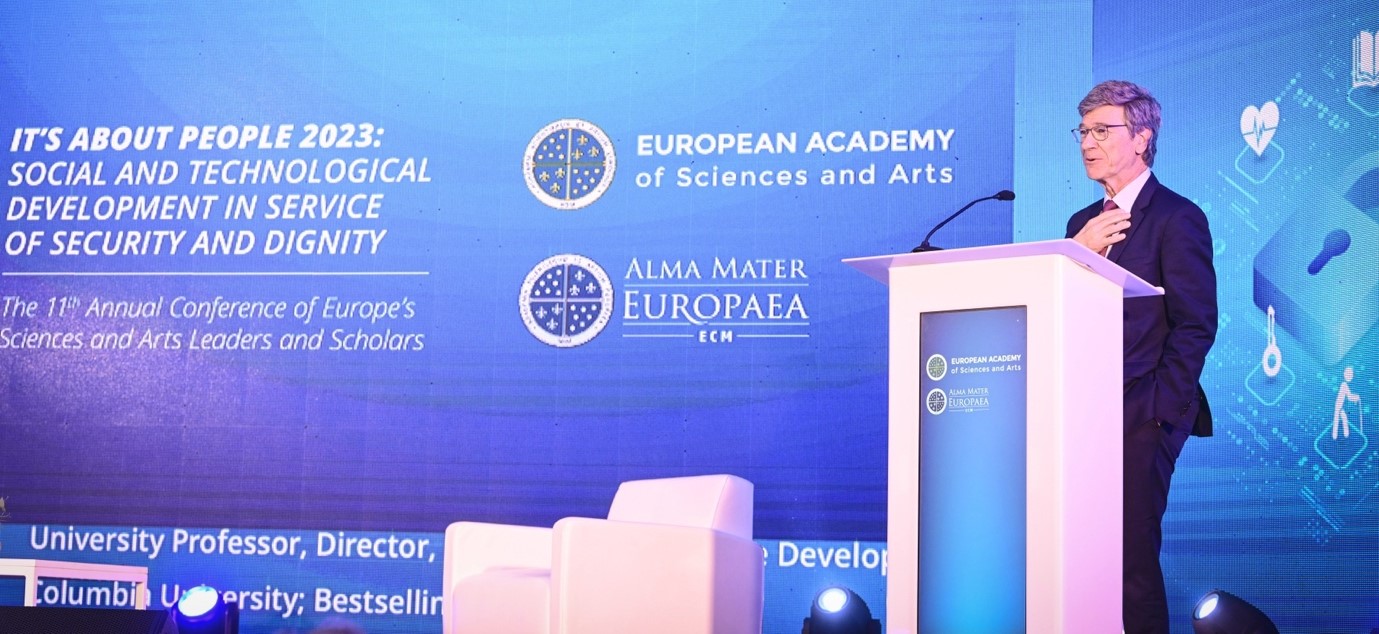 The last conference, 'It's About People: Social and Technological Development in Service of Security and Dignity,' brought together modern scientific findings and political views on social and technological development for safety and dignity. A dialogue of different opinions worldwide called for overcoming the modern contradictions between academic knowledge, disciplines, cultures, and countries, according to the principles of Alma Mater Europaea - transnationality, interdisciplinarity, and building bridges.
Students also actively participate in the conferences. Ph.D. students present their research, and master's students prepare and publish reviews. Undergraduate students write summaries of their papers.
More about It's About People conferences.