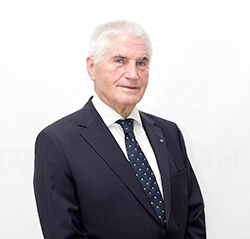 Welcome to the world of the European Education Center.
Dear Students,
Alma Mater Europaea is a European higher education center for all those who understand the importance of leadership and always strive to be among the best.
In accordance with its mission to meet the needs of society, the market and the modern lifestyle, Alma Mater Europaea offers a liberal, interactive, methodological and professional approach to higher education. In all our undergraduate and graduate study programs, we implement this approach with an individual focus.
Whether you are at the beginning of your path to higher education or are continuing on it, we will be pleased to have you as a participant in our Alma Mater Europaea study programs.
Welcome to the Heart of Europe.
Professor Ludvik Toplak, Ph.D.