European Business Studies
The purpose of the Alma Mater Europaea's European Business Studies master's program is to educate and prepare students to be innovative managers and leaders who will lead businesses and create new policies in Europe.
The Alma Mater Europaea European Business Studies master's program teaches students to do business in Europe effectively and equip them with comprehensive knowledge and an in-depth understanding of the commercial, political, legal and sociocultural framework in both a European and an international context.
At Alma Mater Europaea we train students to think outside the box – to identify critical paths and propose specific and high-quality solutions. Graduates will be able to put theory and methodology into practice as they collaborate to implement management and leadership principles in the modern workplace.
Academic excellence. Innovative programs. Real-world connections. First-class educational experience. Impact your career. Study in the heart of Europe.
Courses
EUROPEAN BUSINESS STUDIES CURRICULUM – 1st YEAR
Course
ECTS
Total per year
60
Total per study program
120
1. semester
1
European political, economic and legal system
6
2
EU project management methodology
6
3
European institutions, networks and lobying
6
4
Research methods and systemic approach
6
5
Ethics and professional standards
6
Total
30
2. semester
6
Project management
6
7
Management of European projects
6
8
Legal aspects of European projects
6
9
Financing European projects
6
10
Project portfolio management in the strategic context
6
Total
30
EUROPEAN BUSINESS STUDIES CURRICULUM - 2nd year
Course
ECTS
Total per year
60
Total per study program
120
3. semester
11
Elective course I
6
12
Elective course II
6
13
Elective course III
6
14
Elective course IV
6
15
Internship or excursion or seminar paper
6
Total
30
4. semester
16
Master thesis
30
Total
30
Other courses
| | ELECTIVE COURSES | ECTS |
| --- | --- | --- |
| 1 | European Civilisation and Cultural Values | 6 |
| 2 | European Project Funding | 6 |
| 3 | Croatia in European Integration Processes | 6 |
| 4 | Communication for European Project Management | 6 |
| 5 | Essentials of Organisational Communication | 6 |
| 6 | Applied Entrepreneurship and Leadership | 6 |
| 7 | Business English | 6 |
| 8 | Preparation for IPMA certification | 6 |
| 9 | Modern Leadership | 6 |
| 10 | Project risks, changes and constraints management | 6 |
Faculty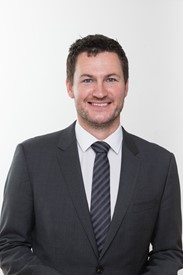 Courses:
Undergraduate: Management
Graduate: European Business Studies
Graduate: Strategic Communication Management, Social Gerontology
CV:
Bibliography: Read more
Jurij Toplak, Ph.D., is one of the leading European election law authorities. He regularly gives advice to Council of Europe, OSCE, European Union, UNDP, and governments of different countries on various election related issues. He is a Secretary General of the European Election Law Association and a Vice-Chair of the International Political Science Association research committee on political finance and corruption. He was involved in several election law cases before the highest national courts and the European Court of Human Rights in Strasbourg. Prof. Toplak served as a Fulbright scholar at the UCLA School of Law and researched at Georgetown University, Oxford University, Central European University, and others. He served on Central Election Commission of Slovenia for twelve years. He is an Associate Professor of Constitutional Law at the University of Maribor Law School, Slovenia, and at Alma Mater Europaea, where he serves as a head of the Department of Management and European Studies. Jure Toplak regularly serves as an international election observer worldwide. His bibliography contains six books and many articles and book chapters. He published a book with Ashgate and articles in Temple Law Review, Electoral Studies, and other journals.
Advantages
Graduates of the Alma Mater Europaea European Business Studies master's program will have a successful foundation for starting and advancing in their careers and will be equipped with applicable business skills taught by world-class experts from various fields.
The carefully designed program and teaching system allow students to acquire and enhance those characteristics prospective employers deem most essential: proactivity, timely reactions, awareness, accessibility, on-line communication skills, and the ability to use new technology in solving ongoing issues.
All Alma Mater Europaea - ECM lectures are filmed and e-learning supported. You can watch them in live stream and re-run them at home as many times as you like.
Employability
Whether developing human resources, enhancing organizational effectiveness, increasing productivity, or overseeing dynamic growth, the Alma Mater Europaea - ECM equips students with the skills, knowledge, and abilities necessary to face the challenges common in leadership positions and achieve their professional and personal goals.
Graduates in European Business Studies will be qualified to assume middle- and high-level management positions in all areas of business administration, particularly those with an international element.
Depending on your area of interest, possible careers with a business degree could include:
Management consultancy
Trading
Sales
Marketing
Market research
Insurance
Human resources