Project Management
The master of Project Management degree offered through Alma Mater Europaea - ECM is an interdisciplinary graduate program that uses problem-based learning to provide a thorough understanding of all aspects of project management theory and practice.
The Alma Mater Europaea Project Management masters gives students the opportunity to increase their competitive advantage as they develop strategic project management skills that are highly sought after globally in a wide range of industry sectors.
Corporations rely on project managers to oversee all aspects of a project so that everything flows seamlessly and the timeline, scope, and budget goals are met. As more organizations use project-based methods to accomplish tasks, experienced project managers are in higher demand. When you earn a master's degree in project management, you can possess a skill set valued by companies in virtually every industry.
Courses
PROJECT MANAGEMENT CURRICULUM – 1st YEAR
Course
ECTS
Total per year
60
Total per study program
120
1. semester
1
Political and economic-legal system of Europe
6
2
European civilization and cultural values
6
3
European institutions, networks and lobbying
6
4
Research methods and systemic approach
6
5
Ethics and professional standards
6
Total
30
2. semester
6
Project management
6
7
Management of European projects
6
8
Legal aspects of European projects
6
9
Funding of European projects
6
10
Financial resources for European projects
6
Total
30
PROJECT MANAGEMENT SYLLABUS – 2nd YEAR
Course
ECTS
Total per year
60
Total per study program
120
3. semester
11
Elective course I
6
12
Elective course II
6
13
Elective course III
6
14
Elective course IV
6
15
Internship or study trip or seminar paper
6
Total
30
4. semester
16
Master thesis
30
Total
30
Other courses
| | ELECTIVE COURSES | ECTS |
| --- | --- | --- |
| 1 | Use of information technology and group work | 6 |
| 2 | Use of information technology for European projects management | 6 |
| 3 | Communication in European projects management | 6 |
| 4 | EU Cohesion policy | 6 |
| 5 | Management in intercultural differences | 6 |
| 6 | EU development and research | 6 |
| 7 | EU Agricultural policy | 6 |
| 8 | Eco-sysytems management | 6 |
| 9 | EU Social and labor law | 6 |
| 10 | European integration processes and Croatia | 6 |
| 11 | Enterpreneurship and management in practice | 6 |
Faculty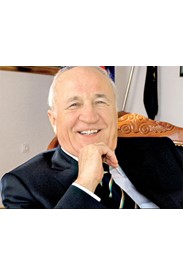 Courses:
Undergraduate: Management
Graduate: Strategic Communication Management
CV:
Bibliography: Read more
Šime Ivanjko, Ph.D., is a honorary Consul of Republic of Croatia and a member of Croatian Academy of Legal Sciences. He is a Professor Emeritus specialized in Business Law at University of Maribor. He also specializes in Competition Law, Business Ethics, Insurance Law, Media Law and Nomotechnics. Since 1991 he was a professor at Faculty of Law in Maribor, he also lectured at the University of Law in Rijeka and Zadar. He received his professional training at Max Planck Institute in Hamburg, Faculty of Law in Marburg and Belgrade. He is an author of more than 1300 bibliographic units. He currently lectures from the fields of Business Law, Insurance Law and Business Ethics.
Advantages
Through a combination of critical thinking, reflection and practical application, students will gain the knowledge, skills and experience necessary to seamlessly lead and deliver complex projects across sectors and across the world.
As an Alma Mater Europaea Project Management student, you will learn how to better manage your projects with regard to:
planning, cost, and value management
project control
human issues in project management
strategic issues in project management
commercial and procurement law
Employability
Your Alma Mater Europaea Project Management master's degree can help you achieve senior-level jobs in government, military, manufacturing, transportation, commerce, healthcare, information technology, marketing, education and other industries. Many alumni shift or grow into rewarding, lucrative careers as project or program managers, business analysts or consultants shortly after graduation.
As a graduate of the master of Project Management degree program you can be prepared for a variety of positions, including:
project manager
project management analyst
quality management project coordinator
master scheduler
computer and information systems manager
industrial production manager
sales manager
business planning analyst
administrative services manager